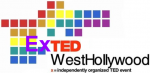 West Hollywood is an artsy, progressive city, and, after six months of my courting, our marriage is sealed. The City Council's meeting place, in the new, award-winning Library, is being donated for a TEDxWestHollywood daylong event on April 14th, 2013.
Get on the mailing list to be kept informed about Brother, Can You Spare a Paradigm?, subtitled, "Making the Quantum Leap," that I'm producing. TEDx events typically sell out — we only have 100  places — and we'll let the list know when tickets go on sale. If you want to join our wonderful team, be in touch. And any potential speakers can look at guidelines on the site.
We'll be dealing with our worldview, a central issue of our time. What is a worldview? Why does it matter? What is our worldview? Can we influence it? What would the world be like if our worldview changed? What's happening now that models how things would be in the future we'd like to be in? These will be questions on the TEDxWestHollywood floor. The world needs a better game and we hope to ignite the passion of the attendees and of a worldwide internet audience to move us beyond where we are so violent with one another and so abusive to the planet.
We hope to spark a sense of community and to follow up with other gatherings. There were projects in Los Angeles for transformationally-minded people in the early 80s, but since then it's been slim pickings. We hope to be playing together again.
Our TEDx event is a good fit with the work of Tiffany Shlain. She's the founder of the Webby Awards and the daughter of Leonard Shlain, a renowned surgeon who authored books dear to my heart. The Alphabet Versus the Goddess deals with how we got on the track we need to divert from now.
In this groundbreaking book, Leonard Shlain, author of the bestselling Art & Physics, proposes that the process of learning alphabetic literacy rewired the human brain, with profound consequences for culture…It is a paradigm shattering work that will transform your view of history and mind.
We've talked about an L.A. showing of her movie, CONNECTED, a tribute to her late dad framed in material about how we are all connected, which is what our TEDx program will deal with. Tiffany either will be live or presented in one of her recorded TED Talks. Perhaps a screening of CONNECTED at an event devoted to her will be the next thing we do.
I haven't told you what Tiffany is doing with her films, through her Moxie Institute, that could matter a lot to the world.
The team's latest project, Let it Ripple: Mobile Films for Global Change, employs a new type of filmmaking they pioneered called "Cloud Filmmaking," which experiments with making films collaboratively with people all over the world, and then providing free customized versions of those films for organizations working to make the world better. Find out more by reading The Cloud Filmmaking Manifesto.We started offering free, customized versions of our films for nonprofits and organizations all over the world. We work with them to craft a custom "call to action," and we then replace   ours with theirs. They then can use their version of the film to help activate and inspire their base, spread their message, drive fundraising, and support other goals and initiatives. Because the films have been translated into many languages, its potential is limitless. In the first four months, we made 80 of these free versions of the films for organizations, and we now are up to 450. If you work with a nonprofit organization that strives to make the world a better place, we would love to make a version of one of our films for you.
Here's the third, most recent one:
[youtube]http://www.youtube.com/watch?feature=player_embedded&v=zLp-edwiGUU[/youtube]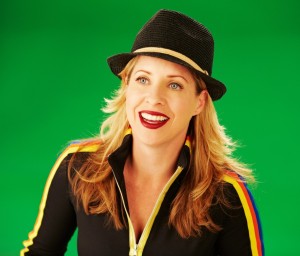 I feel inadequate in bringing you the marvel that is Tiffany Shlain. She could be a huge influence on us to get us to think differently. Please follow the links to read up on her and to get your socks knocked off by more of her work.
Here's Facing the Future, a two-minute film Moxie just put out to encourage us to behave as we would were our worldview based on our oneness rather than on our separation. I can feel the potency of it to create social change!
If sponsorship of our TEDxWestHollywood event is your thing, or if you can send me to people who might donate money (we are allowed to raise $10,000 — and not allowed to make any money ourselves) or in-kind contributions of what we can use or give at our event, please let me know. And send good thoughts my way for TEDx ahead…